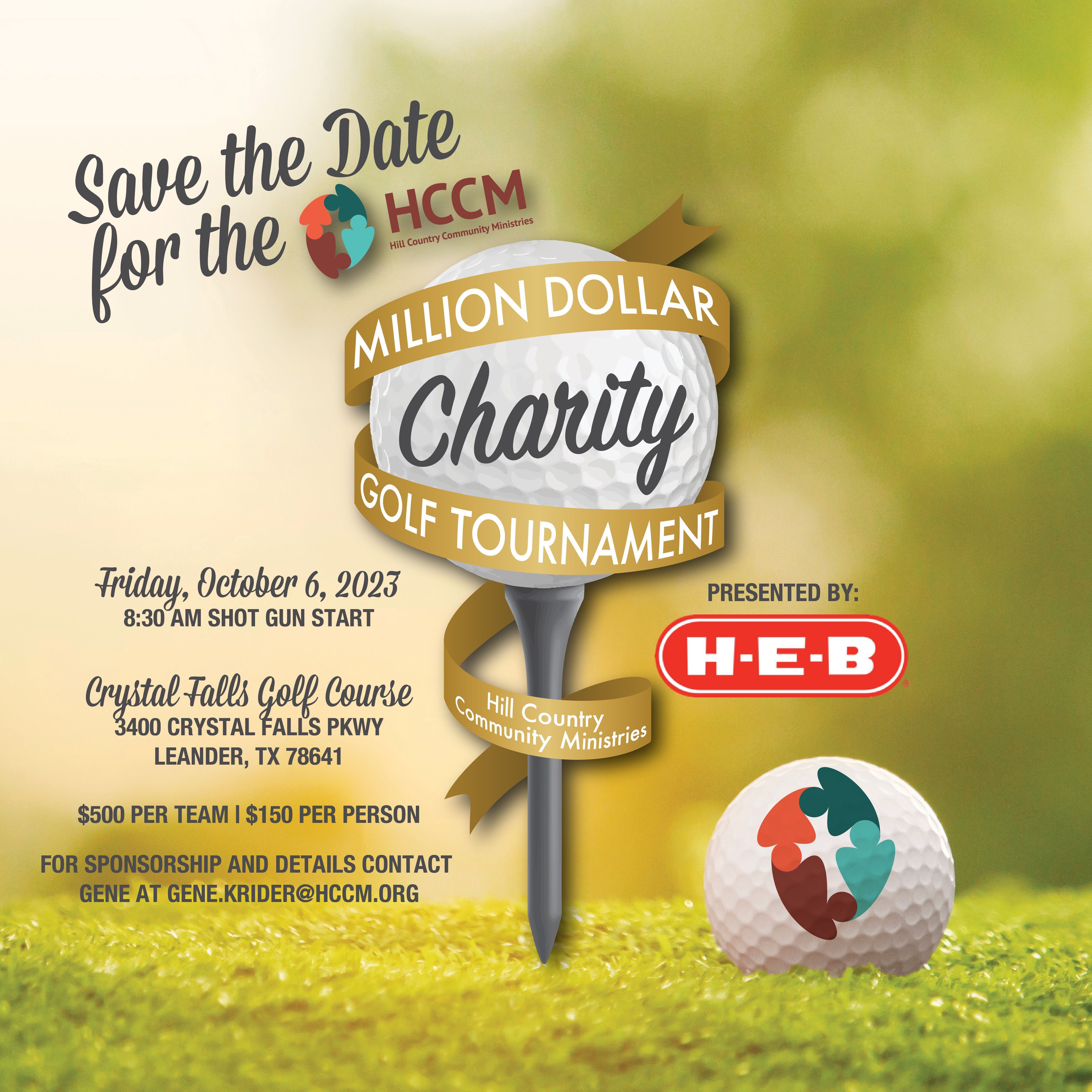 It was a day filled with swings, smiles and support as the 13 th Annual Million Dollar Charity Golf Tournament raised an impressive $40,000, proving that a game of golf can do much more than just provide a day of enjoyment on the greens.

Golfers, sponsors, and volunteers gathered at the Crystal Falls Golf Course on October 6th for a day of friendly competition, all in the spirit of giving back to the community. The funds raised during the tournament will help us continue our mission to provide food and other basic needs items to families in our community.
"It's incredible to see our community come together in such a meaningful way" said Gene Krider, Director of Operations of Hill Country Community Ministries. "The funds raised will make a real difference in the lives of those we serve. We are profoundly thankful to everyone who participated, sponsored, and volunteered. Your support will create lasting impact"

The tournament featured not only enthusiastic golfers but also a warm sense of camaraderie, as participants shared stories and laughter, reinforcing the spirit of unity
and giving. The event was not just about competition but also about building connections and strengthening the community fabric. The success of this year's tournament sets a high bar for future events, showcasing the power of collective efforts in making positive change. As the day came to a close, participants left the golf course with smiles on their faces, knowing they had contributed to a cause much larger than themselves.
Visit our website at www.hccm.org to learn more about what we do and how you can get involved.